Grow Your Advisory Business Faster, Better, and at Your Own Pace
Based on over 20 years of testing, research and practice in the real world, our training works! Whether you want to groom your next generation of advisors, hone the sales skills of long-tenured advisors, or learn new techniques and approaches for finding organic growth, everyone will find something here to take away and make work in their practice.​​
Check Out Our Courses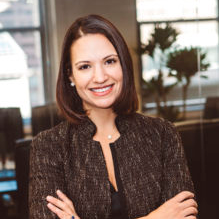 "Working with Bev at the Collaborative introduced an array of applicable tools and innovative ideas that were well aligned with our business approach. The discussions sparked new ways of thinking of stale challenges and became a highly valued way to spend my most precious resource – time!"
- Leah R. Sciabarrasi, CFP®, Managing partner, Crestwood Advisors